The District
Brevens Bruk is located 30 miles southeast of Örebro and is just two hours from the Swedish capital city Stockholm. It is a beautiful village, where most of the buildings date back to the 17th to 19th centuries. 
Another aspect that makes Brevens Bruk so appealing and attractive is the water that surrounds the area. To the west you will find the lakes Botaren and Sottern, and passing through the village is the Brevens stream which eventually flows into the Baltic Sea. To the east you will find another lake, Högsjön. A tour to Sottern will take you to a beautiful archipelago nature reserve where osprey and black-throated diver can be found amongst the local wildlife.
Taking a walk through the beautiful village is to take a walk back in history, not only in the life and work of the village but also in it's architectural heritage.  In addition to the beautiful surroundings there are a number of historically interesting buildings including Brevens Bruks Manor House, which dates back to 1698, the church built in 1842 and the blast furnace and calcinatory both dating from the 19th century. The calcinatory is one of the most well known buildings, with an eight-squared roof. In addition, the old carpenters workshop is used by the regional history society as a meeting place. Also of interest is the Brevens Bruk museum, which shows how the village has developed through the years.
Within the small and charming village there are also some interesting shops including an art and handcraft shop and a gallery. In the more modern Brevensgården you will find a restaurant, a pub, an assembly hall and also rooms available for rent. Should you wish to rent a holiday home for a short time these are available either in the village or just outside Brevens Bruk. Throughout the year there are a number of different events including markets, music events, art exhibitions and much more.
You won't be surprised to learn that Brevens Bruk has been declared a national historical monument.
There is plenty to do around Brevens Bruk. Here are some examples:
Food:
Brevensgården Restaurant and Pub, Brevens Bruk
www.brevensgården.se
Saker & ting Café, Brevens Bruk
www.facebook.com/brevenskonstochhantverk/?rc=p
Ditt Skafferi Restarurant, Högsjö
www.dittskafferi.se
Pizzeria Högsjö
www.hogsjopizzeria.se
Bath:
Röda Sand, Brevens Bruk (outdoor)
Solberga, Kilsmo (outdoor)
Badplats, Högsjö (outdoor)
Vingåkers badhus (indoor)
www.vingaker.se/kultur-fritid/idrott-motion-och-friluftsliv/vingakersbadet
Gustavsvik Örebro (indoor)
www.gustavsvik.se
Trecking, skiing and cycling:
Mountainbiketracks, Ringsberg
Hiking/running Brevens Bruk, Dalen
Hiking/running/skiing Kilsmo, Ringsberg
Hiking/running/skiing, Högsjö
Please contact our office for maps and more information.
Training and recreational activities:
Tennis court Brevens Bruk
Gym Högsjö
www.facebook.com/HFFgym
Golf Vingåker, Båsenberga
www.vingakersgolf.se
Discgolf Brevens Bruk, Röda Sand
www.discgolfbanor.se/course/tallbackens-dgb
Outings:
Kvismaren nature reserve
https://www.kvismaren.org/en/node/28690
Go Glass Icecream, Hjortkvarn
www.goglass.se
Julita Manor
www.nordiskamuseet.se/slott-gardar/julita-gard
Vinön island
www.vinon.se
Kvarntorpshögen outdoor art exhibition
www.visitkumla.se/gora/aktorer/konst-pa -hog-1
Örebro Castle
https://www.visitorebro.se/upptäck/teman/örebro-slott/
Wadköping old town Örebro
https://www.visitorebro.se/göra/aktörer/wadköping/
Parken Zoo, Eskilstuna
www.parkenzoo.se
Kolmården Zoo, Norrköping
www.kolmarden.com
Nyköpingshus Castle, Nyköping
www.sormlandsmuseum.se/besoka-och-gora/nykopingshus
Holiday housing in Brevens Bruk
Welcome to spend some quality time in Brevens Bruk. We can offer a selection of nice cottages, apartments and rooms. Click on the link below:
Midsummer in Brevens Bruk
Midsummer´s eve is a time for festivities in Sweden. Originally it started out as a celebration of the memory of John the Baptist, but today it's more of a celebration of the lovely Swedish summer itself. The midsummer celebration was probably introduced to Brevens Bruk by the Walloons, who moved here in the 17th century to work and were recruited into the iron industry. While the origins of the midsummer celebrations have been lost over time, we do know that they were abolished for a long period before being taken up again in 1813.
Every year thousands of people visit Brevens Bruk to experience this beautiful Swedish summer event. The celebration starts with a two-gun salute that denotes that the festivities are about to commence. A second two-gun salute is the signal to start the midsummer march to the maypole and the midsummer festival grounds.
First in line is the Swedish flag and after that comes Sweden's oldest musical marching band who play the 'Midsummer march'. Next in line are four boys, each carrying a symbol, which will decorate the maypole. These are a rooster, a sphere, an arrow and the Swedish flag. Following the symbols are the 14 girls that make the midsummer in Brevens Bruk different from all of the other midsummer festivals around Sweden.
Between them they carry seven beautiful and enormous garlands that are decorated with flowers and lily of the valley leaves. Both their hard work and this beautiful spectacle are rewarded by the clapping of the watching spectators.
Arriving at the site of the midsummer celebration, the seven garlands are put on a huge pole and which the crowd then lifts up with some extra help from the music band that fill the air with music. Every year proves exciting as the crowds wait to see if the pole will go in its correct place and luckily so far it always has done so. Once again, a two-gun salute is fired to emphasize that the pole has been raised up which means the ring dance around the maypole can begin. All around Brevens Bruk during the day you will find market stands, wonderful food and lotteries. In the evening the dance from the maypole will move to Lustikulle where you too can pop on your dancing shoes and put them to the test.
18.00 pm. The midsummer celebration begins with a salute that signals that people should gather for the traditional march to the midsummer pole.
18.30 pm. The parade commences to the midsummer area.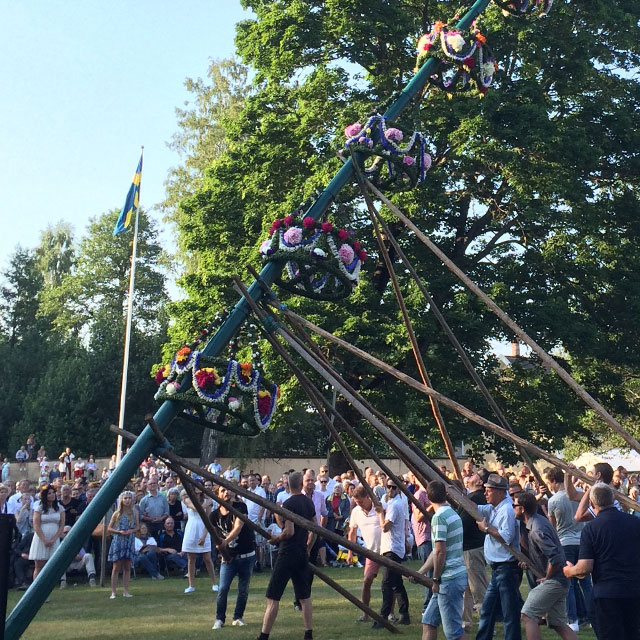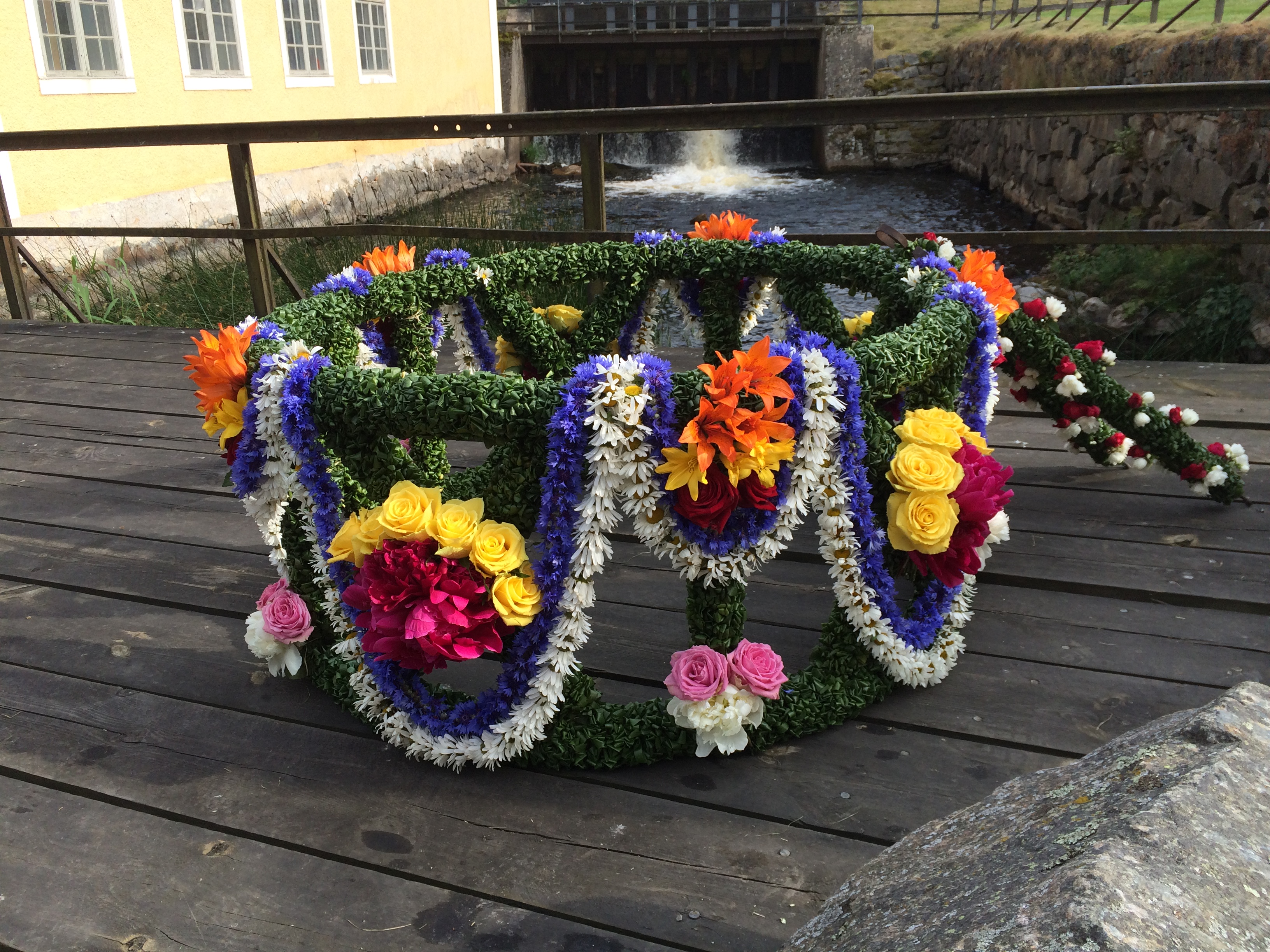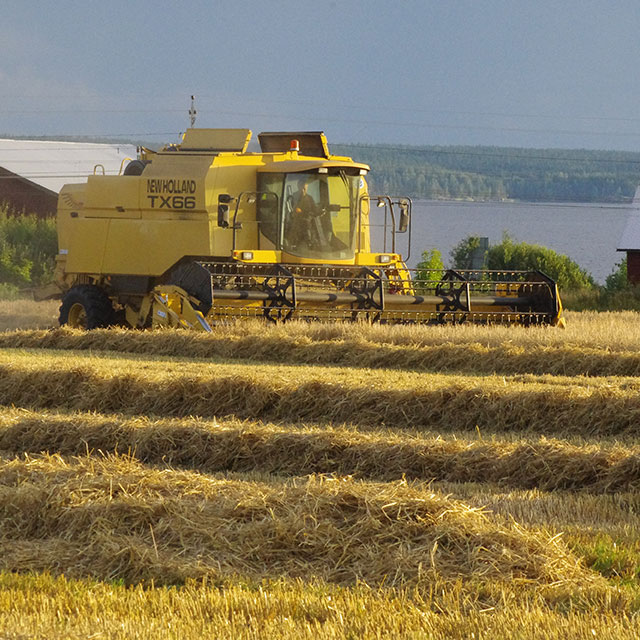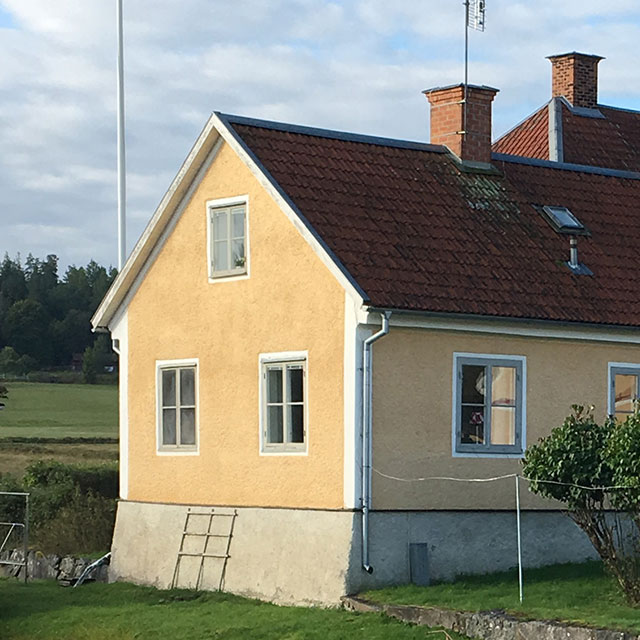 The office is open on weekdays
07:00 – 16:00
You can reach us on weekdays 08.00-12.00.
Other times, see our contact page for personal contact
Address
Bruksgatan 6
715 96 Brevens Bruk