The Forest 
Brevens Bruk has many forest areas with bogs, lakes and ponds.
Here are large areas with old, sparse pine forest, a type of nature that is one of the unusual things in today's forest landscape.
It is allowed to pick berries, edible mushrooms and flowers for your own needs, but not protected or red-listed species.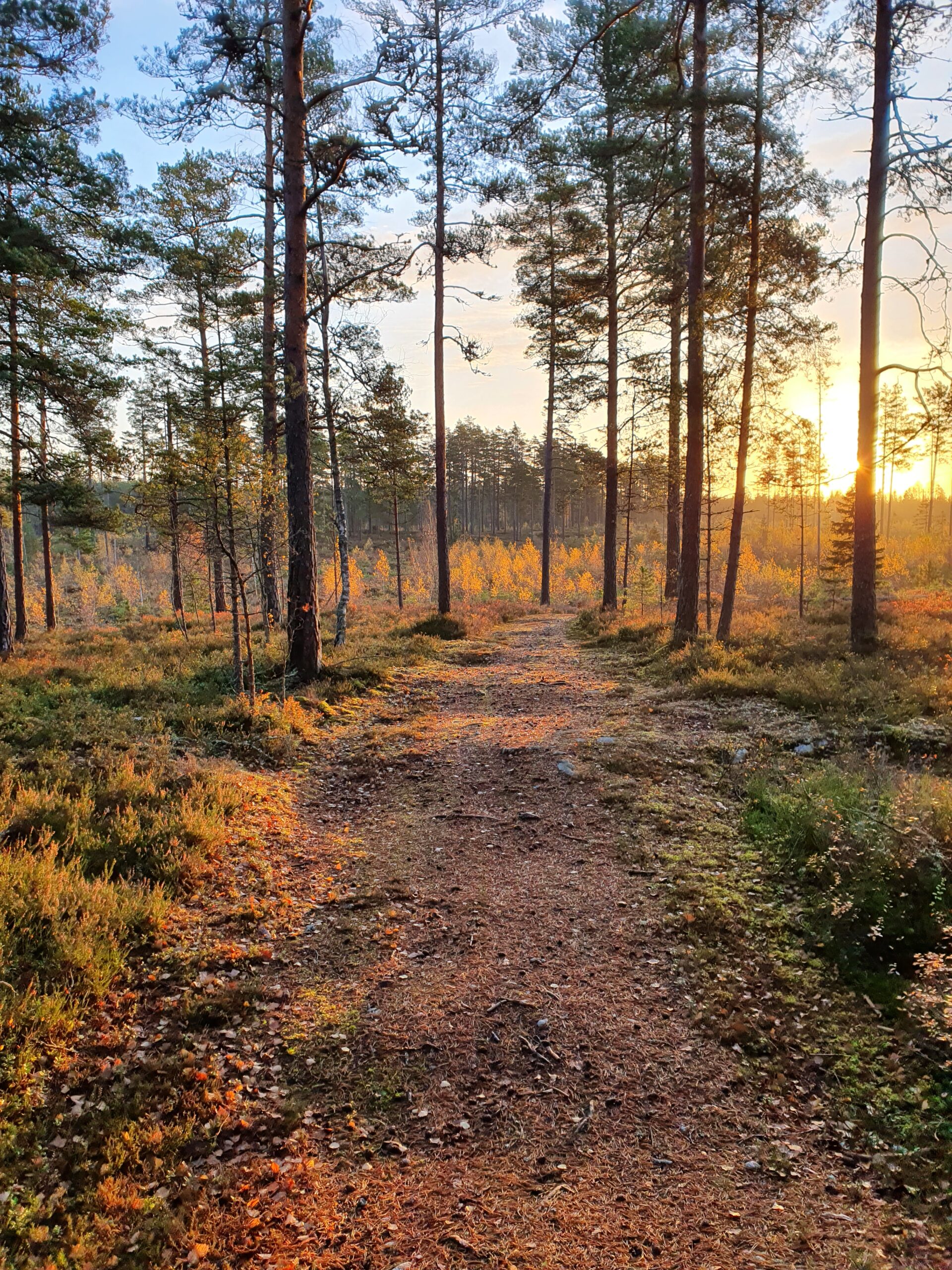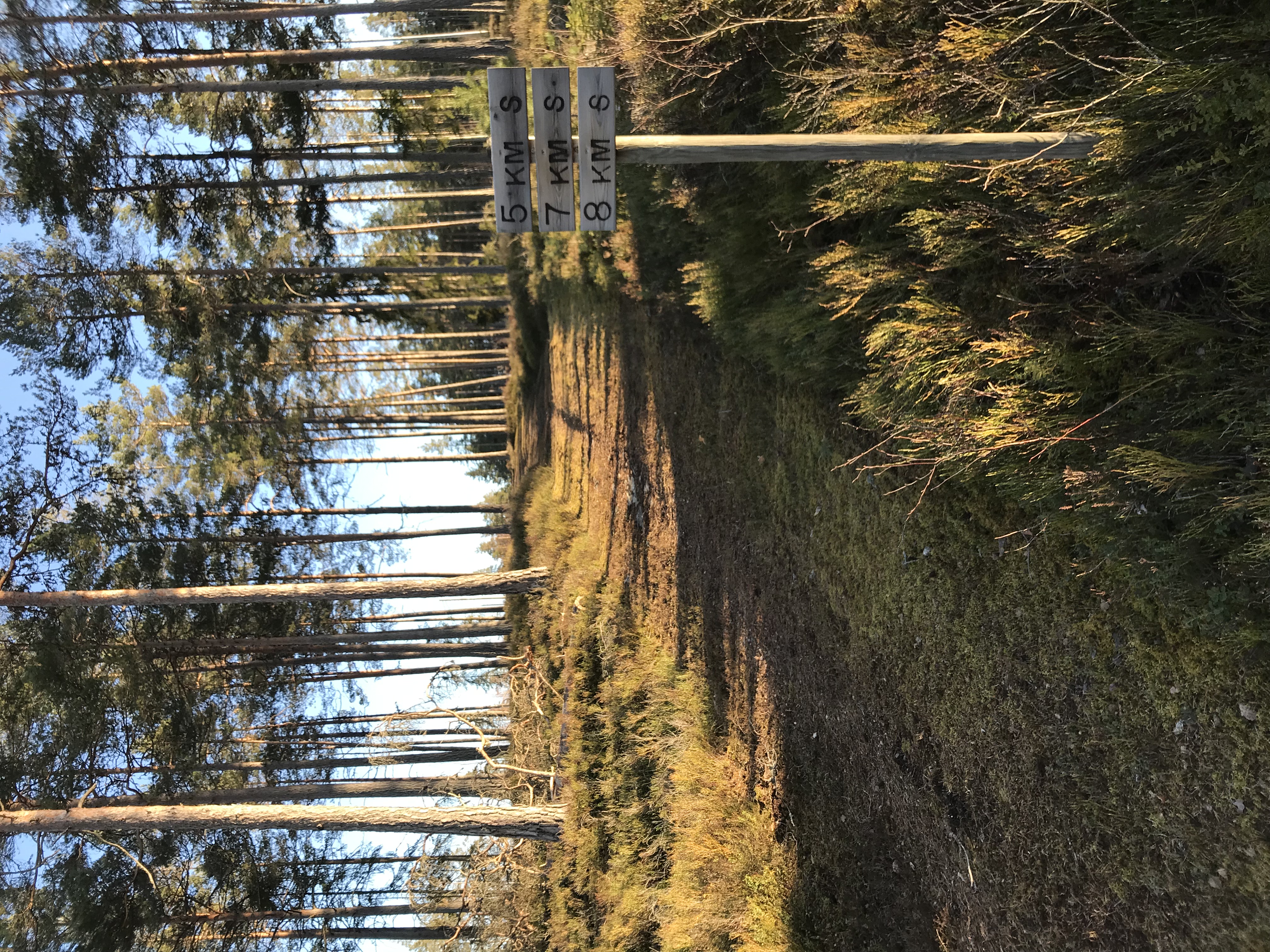 Hiking 
Ringsbergsleden
12 km hiking trail. The trail stretches from Solbergabadet to Röda sand just south of Brevens Bruk and is well marked with orange colour on poles. The trail runs next to Sottern and contains a couple of good rest areas with hiking shelters. The trail can be walked as a circular loop back through the beautiful Brevens Bruk to Solbergabadet and then becomes 18 km long where the back road is marked with blue on the posts.
Download map of Ringsbergsleden: Map Ringsbergsleden
Dalen, Brevens Bruk
6 km of pleasant forest paths outside Brevens Bruk, starting at Röda Sand.
Download map of Dalen: Map Dalen
Grävsjön, Högsjö
Very nice 4 km hike along the shore of Grävsjön and further through the picturesque community Högsjö.
Download map of Grävsjön: Map Grävsjön
Electric light tracks
In Kilsmo, there is an electric light track of about 2 km in connection with the sports hall, where the lighting button is also located.
In Högsjö there is an electric light trail of about 2.5 km. The electric light track is illuminated during the ski season Monday-Thursday until 21.00. Adjacent to the electric light track, there are two longer tracks of 4 and 6 km that are not lit.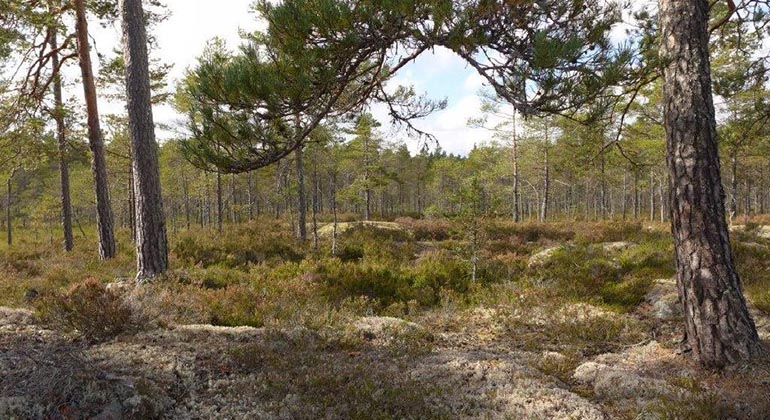 Brevens Bruks Pine Forests 
Brevens Bruk's pine forests are a large contiguous nature reserve of 1600 hectares. The reserve is far from major roads and here you can experience the silence. The area offers large deposits of old sparse pine forest and several bogs and lakes. The nature reserve consists of parts in Örebro county and parts in Östergötland county.
 Barbecue areas & Hiking shelters 
There are a number of barbecue areas and shelters in the area around Brevens Bruk. Here we have listed some of them.
Röda Sand, Brevens Bruk

Äsbäcken, by the Ringsbergsleden

Solberga, Kilsmo

Högsjöbadet, Högsjö

Hunnebergsfallet, Brevens Bruk (with Närke's highest waterfall in a beautiful ravine landscape)